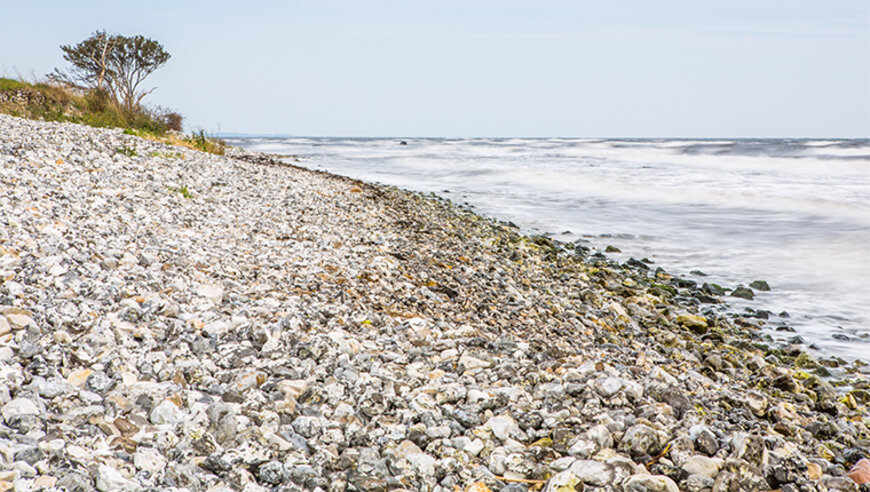 Our link to the continent is being strengthened
Along with the German system operator 50Hertz, Svenska kraftnät is planning the new power connection Hansa PowerBridge between Hurva station in Hörby municipality and Güstrow in Northern Germany. The strong link between Scandinavia and Germany supports a more climate-friendly European power generation while securing the electricity supply in Southern Sweden.
About Hansa Powerbridge
Svenska kraftnät is planning the new power line Hansa PowerBridge between Hurva in Hörby municipality and Güstrow in Northern Germany. The link is built as a 700 MW DC cable in co-operation with the German system operator 50Hertz.
Increased trade opportunities create a more reliable electricity supply
Svenska kraftnät's Government mission includes promoting the Nordic and European electricity market. Hansa PowerBridge strengthens the link between Scandinavia and the rest of Europe and increases the opportunities for electricity market trade. The import capacity from Germany safeguards reliable electricity supply in southern Sweden in strained periods. Right now there is a production deficit in southern Sweden and the need to transport electricity to our southern regions is further burdened by the nuclear decommissioning planned in both Ringhals and Oskarshamn.
Hansa PowerBridge is important from a climate point of view
A strong integration between Europe's power grids is a prerequisite to achieving the EU climate target to increase the share of renewable electricity production, such as wind power and hydropower, while reducing the need for fossil-fuel based production on the continent. Scandinavia has huge amounts of controllable hydropower, and large-scale expansion of such production is planned both in Sweden and the Nordic region.
Export of renewable power production
The increased trading capacity between Sweden and Germany allows export of large amounts of renewable energy to the continent during times of surplus in the North. It also allows import when surplus in the rest of Europe make for lower prices than in the North. A stronger link to the continent by Hansa PowerBridge therefore has an important role in the effort for a more sustainable and climate-friendly European electricity supply, at the same time contributing to a more secure electricity supply in southern Sweden.
Commision application submitted
The commission application was submitted in October 2020. The Energy Market Inspectorate (Ei). Ei will now process the application and then send it to the government for a decision on the concession. The processing time may vary, but we plan to start building the connection in 2024, if a concession is granted in 2023.
Facts about Hansa PowerBridge
Technology: 700 MW DC power connection (VSC HVDC)
Investment: 6 500 millions (SEK), of which Svenska kraftnät contributes 3 600 millions (SEK).
Length: The land leg on the Swedish side will be 55  km. The submarine cable will be 60 km to the transition point to the German area.
Stations: Connects in station Hurva, in Hörby municipality, expanded with an inverter station.
Time plan
| | |
| --- | --- |
| Consultation | 2018-2020 |
| Application for licence | October 2020 |
| Estimated Government decision on concession | 2022 |
| Start of construction | 2024 |
| Commissioning | 2026 |